Create lasting memories with your friends and family by hosting a Bedrock Rose Infinity Jewelry experience.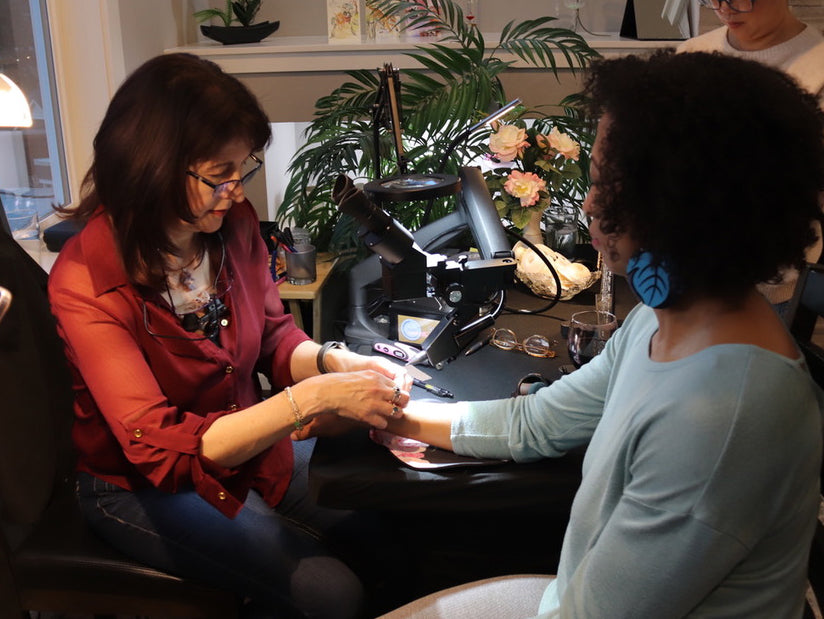 At your event, each guest will design their own bracelet or anklet and have it custom-fit on the spot.
I will expertly weld the jewelry around their wrist or ankle, ensuring it remains secure until they decide to remove it. With a clasp option, guests can choose the perfect fit for their unique style.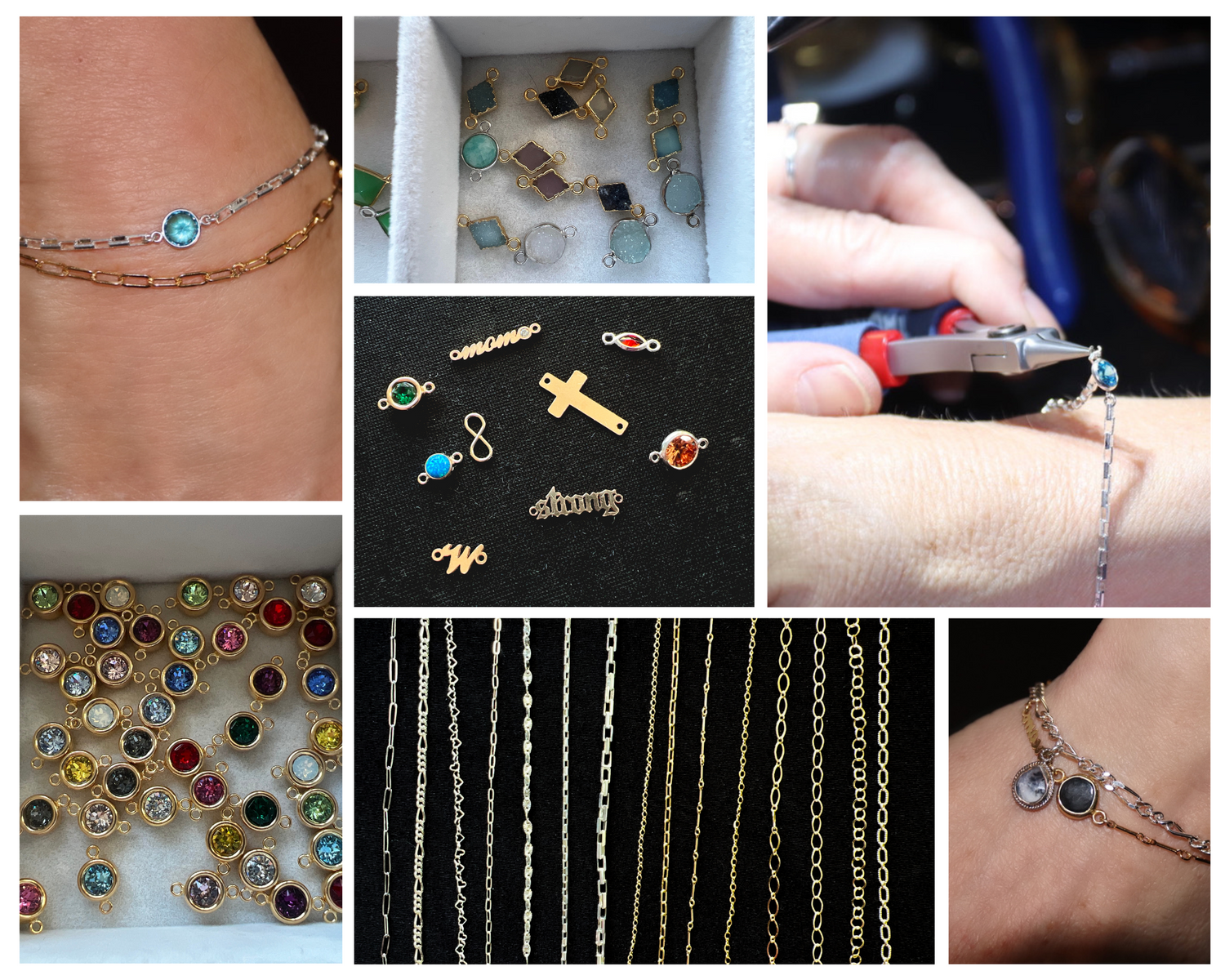 Serving the Greater Seattle and Eastside area, I will bring stunning gold-fill or sterling silver chain options to dazzle your guests and beautiful charms and connectors to choose from, and they will have everything they need to create truly special designs.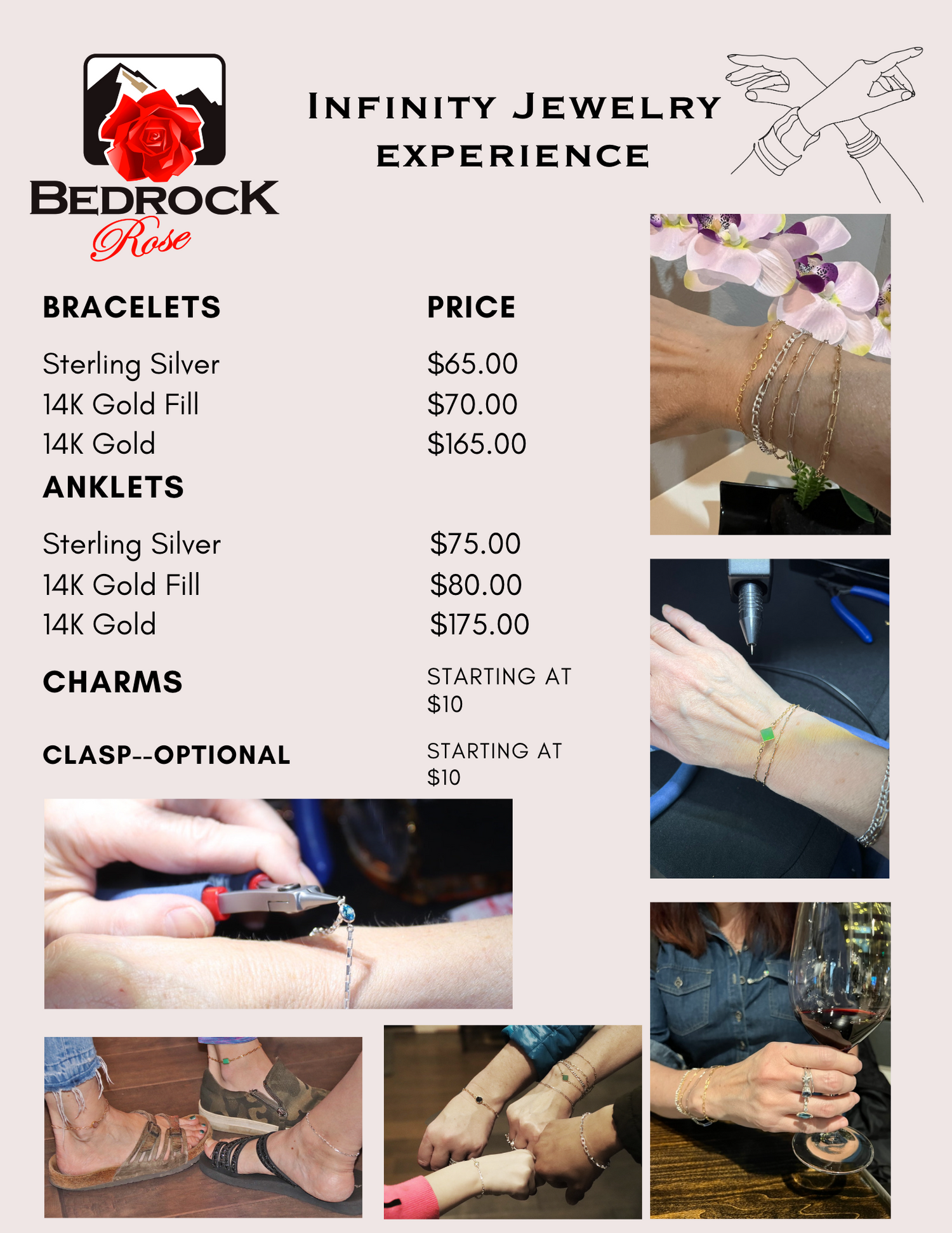 I request a minimum of 6 guests and a 2-3 hour timeframe during your party to give each person one-on-one attention. With at least 5 guests designing jewelry, the hostess receives a discount. A $50 retainer collected when booking will be applied to your purchase.
Let's book a date, and then all you need to do is invite your guests and provide snacks and drinks. I will bring all the necessary equipment to create beautiful custom jewelry. Take advantage of this incredible opportunity to make memories that will last a lifetime!
Get in touch with any questions and to book your special event !